How Branding And Social Media Align
Branding and social media are connected, if you truly want to grow your online business and your business as a whole, you'll work to build a great brand.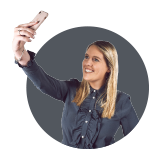 Demi Wright
Digital Account Manager
Tuesday 29th March 2022
So, we all saw that video of Will Smith hitting Chris Rock at the Oscars...ouch! If you didn't, where have you been!? But honestly, if you haven't watched it, you need to watch it to see what your thoughts are. When celebrities make a bold statement like Will Smith did, this can be detrimental or beneficial to your personal, yet also your business brand.
Have you ever thought about where we would be today without social media? Once the incident happened on the Oscars, it instantly went viral across Facebook, Twitter, Instagram, TikTok and so many more social media channels. So, how does your brand and social media align? Well, I'm here to tell you how.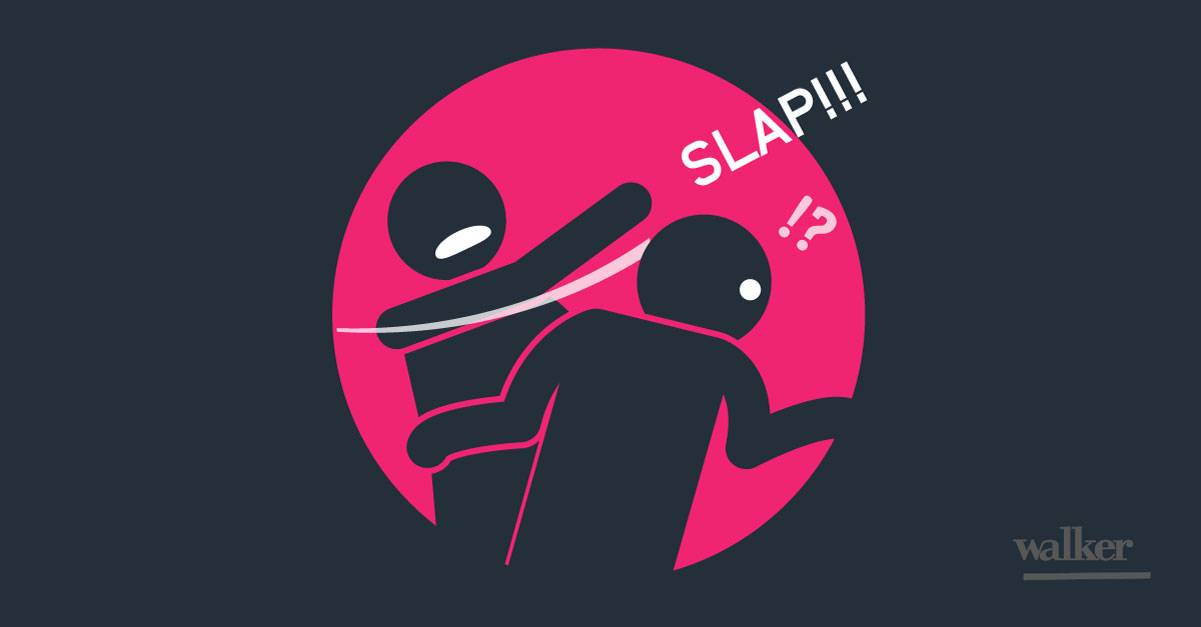 When you decide to act a certain way, you need to understand that people will then have a perception on who you are as a person and this will therefore either affect your brand in a positive or a negative light. When Will Smith decided to stand up for his wife, many people believed that he was completely right in his actions by not letting anyone disrespect her. However, on the flip side of this, you have many people who believe that his actions were wrong, he shouldn't have chosen violence and think that his Oscar win should be taken away from him. I'm not here to give my personal view, but instead to show how this can affect your brand.
So, how does your brand and social media align?
Social Media is one of the fastest growing platforms in the world with over 3.6 billion users. If you decide to make an action or bold statement, you need to always be ready that this could go viral.
Going Viral viral basically means when a piece of content is shared across the internet rapidly by gaining large search volumes, likes, comments, retweets, shares and more.
This is exactly what happened to Will Smith. Once a piece of content goes viral, it is out there for the world to see, and this is when people will have an opinion on your personal brand and therefore affect your business brand.
Is going viral good or bad?
Well, this completely depends on the piece of content that goes viral. Will Smith vs Chris Rock, it's controversial, but going viral for the right reasons can mean exceptional things for your brand.
Examples...
Mila Kunis and Ashton Kutcher set up a fundraising effort to help the Ukraine refugee crisis. They vowed to donate at least $3 million and over $35 million was generated through people's kind donations.
On a local level, our client Connswater Shopping Centre & Retail Park went viral during lockdown for our creation of witty and fun posters to ask people to wear a mask. Check it out below!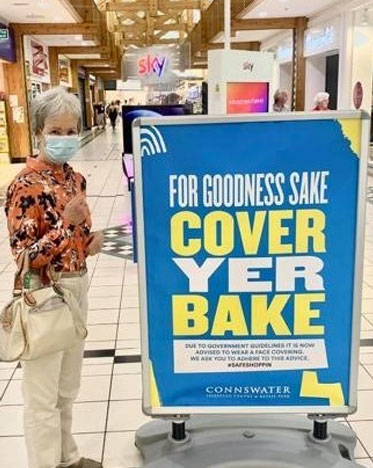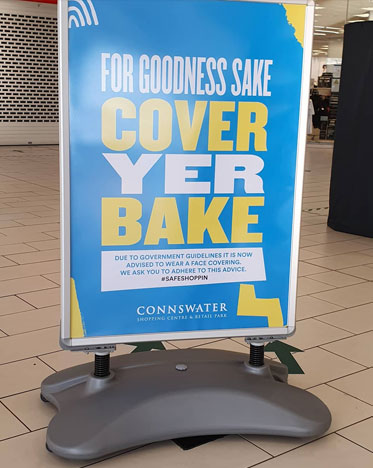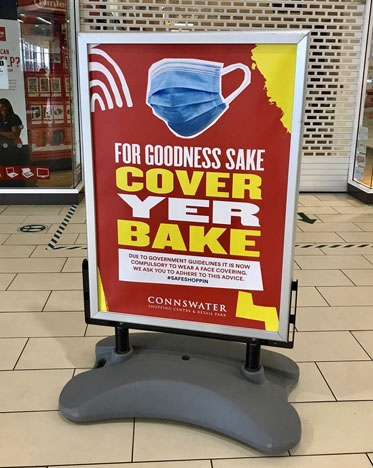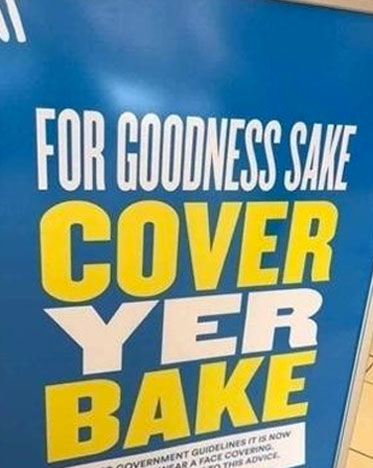 These are both good news stories on social media and great for your brand. So, in a nutshell, this is how branding and social media align together.